EVERY
ONE

WINS
We are franchising across the nation, #OpeningDoors for entrepreneurs every day! Join us as we continue to paint the nation gold, shake the real estate industry to its core, and give you the tools to empower your business to take it to the next level.
OWN A ONE
WHY REALTY
ONE

GROUP

?
Realty ONE Group is redefining the Real Estate industry by painting the nation gold and expanding our franchises in 110+ locations across the country. Offering leading support, UNmatchable technology, a 100% commission model, and an innovative COOLTURE, we are on the search for the next rockstar to join our ONE family!
TRADITIONAL WAY
Your ability to attract and keep top producing Agents is limited by your commission structure. Low Recruitment / High Turnover.
More agents only means more business if they complete transactions – otherwise they are an expense.
No Monthly Office Fees – attracts less motivated Agents. Higher ratio of unproductive / part-time agents.
Requires high ration of managers / staff to Agents with more subsequent operational challenges and high costs.
Example Staffing Ration – 50 Real Estate Agents / 5 Managers.
THE
ONE

WAY
You offer the most attractive Full Commission / Full package in the industry. High Recruitment / Low Turnover.
More agents means more revenue – regardless of transaction sizes.
Monthly Fees – Repels unmotivated agents, our professionals are the most productive in the industry.
Proprietary technologies and efficient operational systems streamline operations and significantly reduce costs.
Example Staffing Ratio – 150 Real Estate Agents / 3 Staff members.
Kuba Jewgieniew
Founder & CEO
Realty ONE Group does things differently. While others resist change, we embrace it – looking to the future while being ever watchful of what is happening today. What began as an idea which then turned into the answer for an industry that lacked broker and marketing support, Realty ONE Group was launched by Founder and CEO Kuba Jewgieniew in 2005. Our entire team is dedicated to developing innovative yet practical solutions that allow us to adapt and take the lead in our industry so that our brokerage doesn't just survive…it thrives! Our UNtraditional model is the solution that will take the real estate industry to new heights!
VINNIE TRACEY
President, Realty ONE Group Affiliates, International Division
Vinnie Tracey joins the fifth-largest independent real estate brokerage as President of Realty ONE Group International. Bringing an extensive repertoire of experience that includes serving as president of RE/MAX International for close to 40 years, Tracey's unique mix of industry insights and leadership expertise will position Realty ONE Group as a global leader in real estate. His number ONE goal is to bring Realty ONE Group's international vision to fruition by leveraging his previous experience in operations, franchising, education and training in order to translate the brand's trajectory of growth into success and brand recognition for our real estate professional.
After owning a successful independent brokerage for 10 years I could sense a change in the industry and was looking for something that would accommodate that change. Everything about our industry was evolving except the brokerage model and how brokers supported agents. I found that Realty ONE Group was everything I was looking for and more. You can sit back and watch change happen or be a part of making that change happen.
GREG McCLURE
DRE # 01236514
Rocklin, CA
It really came down for me to be honest and ask myself who has the better mousetrap!
Realty ONE Group's growth is truly unparalleled, check the numbers yourself and you will see truly amazing growth.
There's real substance that is missing with other "tired brands". Agents are wanting more and you have to be able to deliver.
The question is can you compete?
With Realty ONE Group you can WIN!
NAVID ALI
DRE # 01142036
San Ramon, CA
What grabbed me most about the Realty ONE Group model, is the family atmosphere that is present throughout all aspects of the company. I was the 2nd franchisee to come on board and from the moment I first began my franchise training through the opening of my second franchise 5 years later, I've felt nothing but support and encouragement from each and every person that I have met in the Realty ONE Group family. All they want you to do is be the ONE to succeed!!
WENDELL JONES
DRE # 01857914
Campbell, CA
THE FRANCHISE PROCESS
It is important that we find the best partner for success in every U.S. market that we enter. We start by learning more about you. During this process you will dive into the Realty ONE Group Affiliates business model and learn about the potential for success we provide to our affiliates.
Each of the following steps is designed to be low pressure with high impact so that collectively we are all comfortable and confident moving forward.
INITIAL CONSULTATION
BUSINESS OVERVIEW
FDD REVIEW AND Q&A
ATTEND V.I.P. TOUR
COMPLETE FRANCHISE APPLICATION
SCREENING/QUALIFYING PROCESS
SIGN FRANCHISE AGREEMENT
ATTEND FRANCHISE TRAINING
GRAND OPENING
LET'S CELEBRATE!
COOLTURE
At Realty ONE Group, we're a family of equals who are proud of each other and what we are building and creating alongside ONE another. The success of our Coolture is supported by our philosophy that everyONE has a voice. By sharing a common passion with a positive attitude and igniting WOW experiences, we're creating raving fans who fuel our dynamice Coolture as we paint the globe gold as ONE.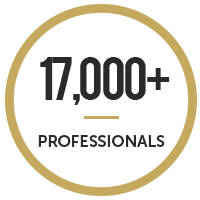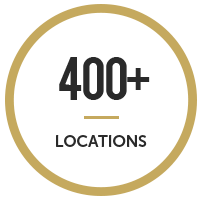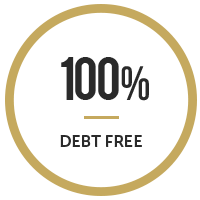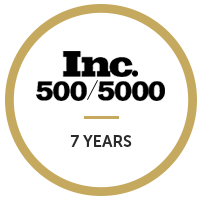 TOP 5 

FRANCHISORS IN REAL ESTATE
TOP 1%

FASTEST ESTATE BRAND IN THE NATION
Realty ONE Group Complete
Rocklin
1150 Sunset Blvd. #150
Rocklin, California 95765
916.435.0404
Sacramento
2335 American River Dr. #100
Sacramento, CA 95825
916.389.1102
Folsom
950 Iron Point road #170
Folsom CA 95630
916-496-3120
Realty ONE Group Fox
11 Town Square, Suite C
Vacaville, CA 95688
Realty ONE Group Zoom
3461 Brookside Rd
Stockton CA 95219
209-600-3035
Realty ONE Group Infinity
651 W. Hamilton Avenue, Suite 1000
Campbell, CA 95008
Realty ONE Group World Properties
19450 Stevens Creek Blvd, #200
Cupertino, CA 95014
Realty ONE Group Elite
2510 Sand Creek Rd
Brentwood, CA 94513
Realty ONE Group Today
608 Main St, Suite G
Pleasanton, CA 94566
Realty ONE Group Eminence
5325 Reno Corporate Dr
Reno NV, 89511
775-683-3360
Realty ONE Group Future
San Ramon
2355 San Ramon Valley Blvd, Suite 100
San Ramon, CA 94583
Castro Valley
3300 E Castro Valley Blvd
Castro Valley, CA 94552
Oakland
Oakland, CA
Coming soon
Realty ONE Group American
42820 Albrae St
Fremont, CA 94538
Realty ONE Group Gold
313 Banner Ct
Modesto, CA 95356
Realty ONE Group Infinity
7675 N Ingram Ave Suite 101
Fresno, California 93711
Realty ONE Group Strong
5145 Ming Ave
Bakersfield, CA 93309
&
3105 Latte Lane
Bakersfield, CA 93312
OWN A
ONE
REQUEST FRANCHISE INFORMATION
 The information provided on this web site is not to be construed as an offer of a franchise. Offers of franchises may only be made by delivery of a franchise disclosure document (prospectus), and in certain states the franchise disclosure document must first have been registered with the state agency that regulates the offers and sales of franchises.